Where Are You On Your Journey As A Rider?
Take this 2-minute fun quiz to find out! You will get some great tips and a free video training with it!
Ride Better . Feel Safer . Connect Deeper
"Who wouldn't want to become a better person for their horse? I can help you with that…"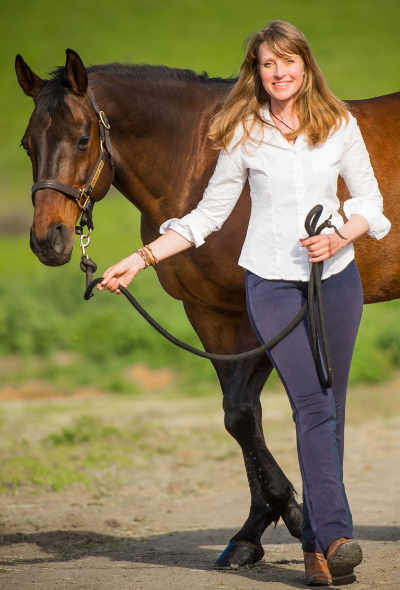 Ride Better
Feel Safer
Connect Deeper
"Who wouldn't want to become a better person for their horse? I can help you with that…"
Carla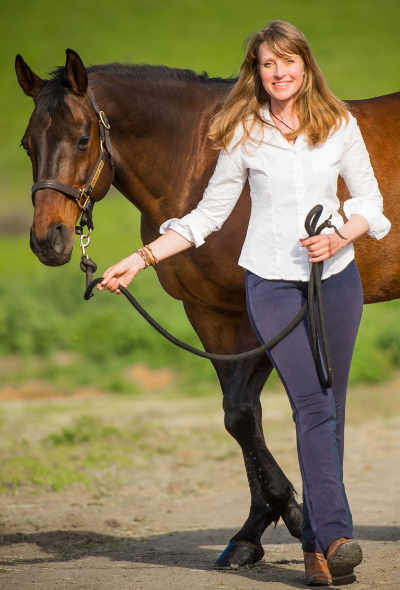 "Working with you, Carla, has been one of the most profound and deeply moving experiences I have had. Transformation on all levels …"
Sing, happy customer from California
The idea behind The Intuitive Rider is to find mental and physical alignment of the rider and their horse. Harmony and joy find their expression in this style of riding.
Carla helps women horse owners all over the world to connect with their horse on a soul level.
Improve your centering, balance, awareness and flexibility while improving the strength, health, mental and physical balance of your horse. Riders at all levels – from beginners to trainers – find support and new ideas on how to improve their skills and techniques.
Our goal is to develop an individual solution which makes learning the techniques fun and enjoyable for both you and your horse. Through an atmosphere of mutual trust, learning happens in a relaxed and effective way.
My FREE gift for YOU:
Find out what conscious balanced riding will do for you and your horse.
Rider Assessment Session
A fun, relaxed and supportive 1:1 phone conversation with Carla.
Together we will explore what YOU would like to improve in your riding and the partnership with your horse.
Take advantage of this great opportunity and schedule a session. It's absolutely free with no obligations to you.
Local Date:
Jul 01 2022
- Aug 31 2022
|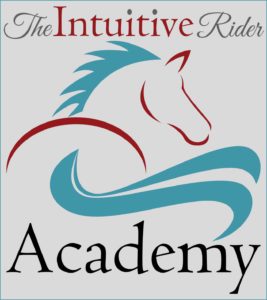 Find A Deeper And More Subtle Connection With Your Horse
The Intuitive Rider Academy
Special
Now only
$1
for instant access through end of July*.
The Problem
You are a female horse rider over 40, and you want to be more confident and balanced in the saddle and feel more connected with your horse, but your body can't do what it used to do, and you have started to lose confidence.
I have created The Intuitive Rider Academy specifically for you, so that you can be confident, balanced, and connected when riding your horse.
The Solution
All you need is the right kind of support:
Understand what exactly you need to do with your body to feel safe and communicate subtly with your horse.
Learn how to use meditation and mindfulness to stay present and connected with your horse.
Know what to do with emotions like fear and frustration that take the joy away from your riding. 
Here is what you will get
Online Live Meetings with Carla
You will learn a new topic each month through body awareness exercises in the monthly live meeting. Change your riding by changing yourself in this fun and relaxed way!
Meditation & Mindfulness Session – learn how to meditate with and without your horse to connect to your horse on a soul level.
These meetings will be recorded in case you can't make them in person.
Exclussive access to the Member Portal
Short, easy to do exercises on video and audio to improve your riding and your body awareness instantly.
Regular Support Calls
Connect with a community of like-minded women, and get your questions answered in the monthly Q&A calls.
Post questions 24/7 in our private Facebook group, or email them to Carla.
*$1 is the introductory rate that will give you immediate access to the member portal. This rate also includes all the live calls and support in July. All the calls will be recorded and made available. We will continue month by month starting August 1, 2022 at the regular rate of $95 per month. You can cancel anytime.
Meditate with your Horse
Find A No-Mind Connection With Your Horse
You can download this short meditation audio to your phone, and use it to meditate with your horse and find a deeper connection with your horse and yourself!
Intuitive Rider Master Class
OnSite
Finally, we can gather again for our OnSite Master Classes. I missed working live with my students and their horses a lot those days when we all had been forced to stay at home.
However, I think, we all know how important it is to not taking any risk. For your safety I will keep on wearing a mask and also will ask any of my students wearing masks and keeping social distancing throughout the OnSite classes.
Currently enrollments are open for new OnSite Master Classes which will be scheduled all over Central California. [more]
For anyone outside the Greater Bay Area, for those who prefer learning from the comfort of home, or if you just don't like trailering your horse: Do you know my proven Distance Learning program?
Master Class
OnLine
6 months of Step by Step Learning
with a lot of Personal Support from Carla.
Joyful Distance Learning for you; no matter where you and your horse live.
As a member of this program you will pay just $195 per months for 6 exciting months loaded with lots of joy and Aha-Experiences.
Interested? Go to the Check Out and save your spot in the next
Master Class
OnLine
Education
Licensed trainer level A of

German National Federation (FN)

– highest trainer level in Germany
Centered Riding instructor level 3 – licensed by Sally Swift since 1994
In India professionally qualified

as a YOGA teacher

– focused on physical and mental awareness
More than

20 years

of experience in instructing horses and riders
About Carla
Carla Bauchmueller has been passionate about horses since her childhood and is a respected and noteworthy trainer of both horses and riders throughout Germany and Europe. She has a wide range of qualifications and has worked with many prestigious trainers over the last 20 years.
Carla began her training from a young age in dressage and show jumping. After completing high school, she attended the University of Muenster, Germany where she earned a degree in economics and then went on to do 2 years of full-time training at the FS-Equestrian Center in Reken, Germany, an innovative center for leisure riders for over 30 years. (Linda Tellington wrote her first book here).
Over the years, she has become familiar with different styles of riding such as western and classical Spanish and French dressage riding and in the process has worked with a variety of horses and riders.
Carla is accredited by the German National Federation for horse riding (FN – Federation National) and achieved the highest level, that of trainer level A.
In addition to her accreditation by the German National Federation, she is a level 3 Centered Riding Instructor and has been licensed by Sally Swift since 1994. During her years of teaching and riding, she has continued to see different trainers as a way to improve her own abilities so that she employs a wide range of techniques and talents.
As a means to better understand balance, she studied yoga and became an instructor, improving her ability to train riders and use exercise effectively. It is through her own intuition that she finds what her students need, tailoring to their individual situations, and finds the best course of action.
Carla currently is a traveling riding instructor, with clients in Europe and the US, working with owners who want to improve their riding abilities through clinics and private lessons and having their horses trained. She lives in California with her husband.
Carla has a great abililty to observe. She carries out fast but highly qualified precision work and at the same time she holds a lot of empathy for the rider and the horse. She is patient and creative in dealing with humans and horses. She lets us feel that we found the solution ourselves. Carla pedagogical and training`s approach are – compared to other systems – incredibly effective in correcting posture and balance. Her training is very effective with lots of short cuts. And Carla´s training makes you feel light and happy.
Today I was riding a very nervous mare, she's very fast in this nervous mood, always shaking her head and it's very difficult to communicate with her, relax her and concentrate her. In this situations, I always feel like I'm trying to talk to her through very thick wall and she can't hear me! But today, I was just thinking about soft eyes, umbrella breathing and building my blocks and it was absolutely different!! After I started using soft eyes and umbrella breathing, she slowly calmed down and after a while, she was absolutely relaxed.. She even stopped shaking her head! It was really great feeling and I was so happy! Till the end of the lesson, she didn't get nervous again and she was really concentrated and satisfied, really amazing for us both.
Thank you, Carla, for the help with my riding yesterday.  I very much enjoyed learning from you and it will serve me well on the trail.  You have so much to offer.
I learned so much today! Your lesson was worth several traditional lessons. It is a good way of introducing riders to you. I've never said this to anyone, but perhaps you should increase your price. My horse thanks you, too.
After 15 years of not riding, I felt taken care of and taken seriously by Carla.
Thank you for a wonderful morning with so much good stuff to learn and remember. Tonic says thank you as well, we had a wonderful ride this afternoon.
Wait!
Before you leave: don't forget to schedule your
FREE
Rider Assessment Session
A fun, relaxed, and supportive 1:1 phone conversation with Carla. You will get specific tips and exercises for what YOU would like to improve!
The Rider Assessment Session is free of charge and you are under no obligation.