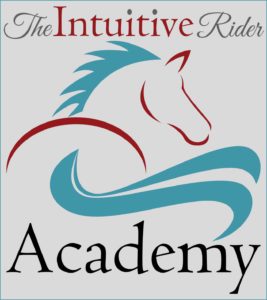 Find A Deeper And More Subtle Connection With Your Horse
The Intuitive Rider Academy
Special
Now only
$1
for instant access through end of July*.
The Problem
You are a female horse rider over 40, and you want to be more confident and balanced in the saddle and feel more connected with your horse, but your body can't do what it used to do, and you have started to lose confidence.
I have created The Intuitive Rider Academy specifically for you, so that you can be confident, balanced, and connected when riding your horse.
The Solution
All you need is the right kind of support:
Understand what exactly you need to do with your body to feel safe and communicate subtly with your horse.
Learn how to use meditation and mindfulness to stay present and connected with your horse.
Know what to do with emotions like fear and frustration that take the joy away from your riding. 
Here is what you will get
Online Live Meetings with Carla
You will learn a new topic each month through body awareness exercises in the monthly live meeting. Change your riding by changing yourself in this fun and relaxed way!
Meditation & Mindfulness Session – learn how to meditate with and without your horse to connect to your horse on a soul level.
These meetings will be recorded in case you can't make them in person.
Exclussive access to the Member Portal
Short, easy to do exercises on video and audio to improve your riding and your body awareness instantly.
Regular Support Calls
Connect with a community of like-minded women, and get your questions answered in the monthly Q&A calls.
Post questions 24/7 in our private Facebook group, or email them to Carla.
*$1 is the introductory rate that will give you immediate access to the member portal. This rate also includes all the live calls and support in July. All the calls will be recorded and made available. We will continue month by month starting August 1, 2022 at the regular rate of $95 per month. You can cancel anytime.