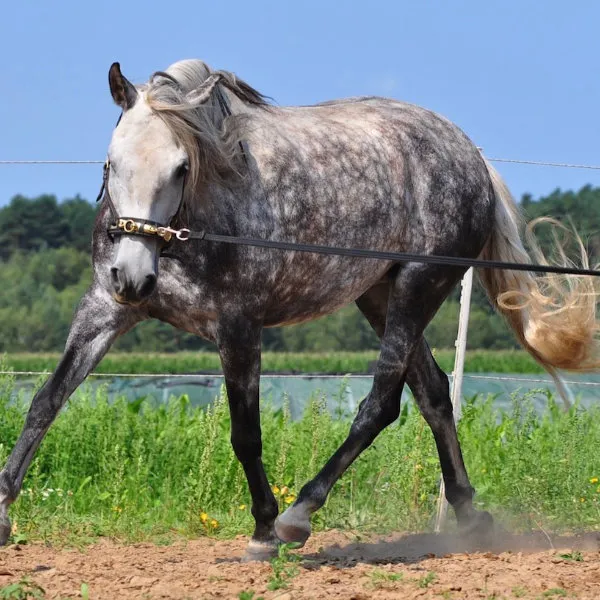 Lungeing and In-Hand Work Clinic
Help your horse find good balance and self-carriage, through healthy lungeing and in-hand work.
Lungeing The Biomechanically Correct Way
With this method, you can teach your horse to carry themselves in balance at all times and become soft and responsive – before you even get in the saddle! You don't need to be a professional to teach your horse healthy, relaxed, and beautiful movement from the ground.
You will get step-by-step instruction for a safe and fun learning experience with your horse.
It starts with a half day of theory and learning the techniques, and then you will learn to work your horse and build your horse's self-carriage from the ground.
Evening Session: you will learn why and how to lunge your horse in this way, and you will get the chance to work with the equipment. We will even "lunge each other" to have the time and space to understand the body language and use of lunge line.
Every participant will get two 1-hour private sessions: In these private sessions you can apply the technique with your own horse. I will help you understand where he struggles with balance, and how to improve it, independent of the level of training.
Take your riding to the next level – with a Carla Bauchmueller Clinic!
Clinic Language:
English
Participants:
5 – 10
Clinic Duration:
3 Days
Clinic Time:

6 to 8 hours of therory and practice per Day
Clinic Days:

Friday to Sunday
Clinic Fee:
Deposit:

$425 per Person for the entire clinic
$150
You can organize a Clinic for your Rider Community. Click here and learn more:
Your Barn - Your Clinic