Ride Better . Feel Safer . Connect Deeper
"Who wouldn't want to become a better person for their horse? I can help you with that…"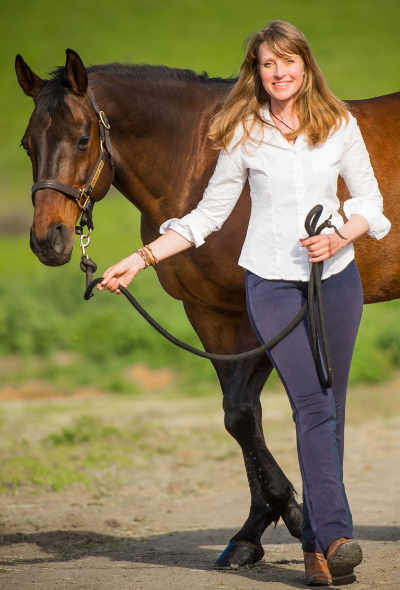 Ride Better
Feel Safer
Connect Deeper
"Who wouldn't want to become a better person for their horse? I can help you with that…"
Carla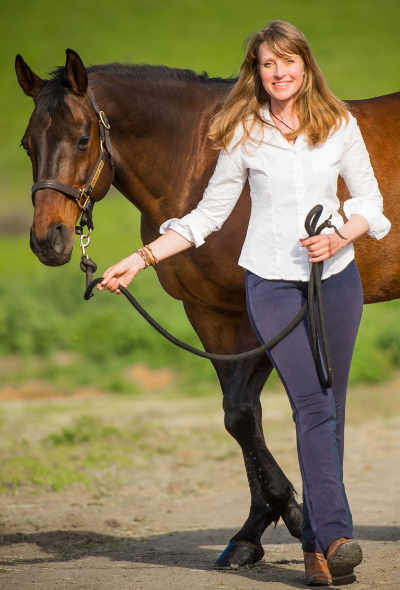 "Working with you, Carla, has been one of the most profound and deeply moving experiences I have had. Transformation on all levels …"
Sing, happy customer from California
I am passionate about helping women over 40 to be able to connect to their horses on a soul level, in the saddle and on the ground.
What I find is that they are sometimes afraid of their horse and don't understand what their horse want to tell them. What they really want is to truly connect and spend harmonious and fear-free time with their horse.
I help these riders find a safe, balanced and well-coordinated seat, so that they can find subtle communication and deep connection with their horse when riding.
And I help them to understand themselves better – physically, mentally, and emotionally – so that they can connect with their horse on a deeper level, and become The Intuitive Rider they and their horse want them to be.
My goal is to develop individual solutions which make learning fun and enjoyable for both, horse and rider, independent of discipline and level of experience.
My FREE gift for YOU:
The Free Rider Posture Tip
I will give you one
core improvement you can make in your riding posture
. All you have to do is send me a photo of yourself on horseback. 🙂
There are always about one hundred things to improve in your riding, and it's hard to know where to start. But what if I could give you one quick tip – for free – , identifying one postural change that can make a big difference, so you can find a more balanced and connected seat, and communicate more precisely with your horse?
Simply send me a photo of yourself on horseback. I will take a look and find one core thing. I will email you one quick tip to get started.
I have been doing this for 30 years, and I found that usually within the first seconds of seeing a horse and rider, I can see the most important postural change you can easily make. A lot of other things can fall into place when we have identified and fixed this one.
I understand that a photo is just a moment in time. So, don't go crazy to find the one perfect photo. You can send me several. Just email them to me.
Still in the need of a great gift for a dear horse person?
No time for knitting another sweater this year?
Carla has some nicely designed gift certificates which would make a great present for someone special
you like to bring some horsey joy.
Your gift certificate can easily be personalized and shipped to you or directly to the one(s) you like to gift.
Gift Certificates are here!
Check out our Holyday Editions below and click on your favorite design.
Get $50 off the Breathing Masterclass!
We are going to have 4 Live Zoom Classes in which you will explore your breating habits and learn techniques that help you improve those habits for more well-being and better riding.
In the 3-week Breathing Masterclass you will learn how to use your breathing to:
let go of tension when you or your horse are too tense;
create positive tension when you or your horse are too loose;
improve your posture and coordination;
Enjoy lots of exercises on how to improve your breathing habits. I will show you how to communicate with your horse just by breathing.
This is an ONLINE program. Next Breathing Masterclass will take place in January 2024 , class day: Friday.
1/5/2024 . 1/12/2024 . 1/19/2024 . 1/26/2024
Use the below link and enter coupon code
to receive $50 discount on the masterclass fee.
(Coupon valid until 11/26/2023 11:59 pm)
This program is available for a gift certificate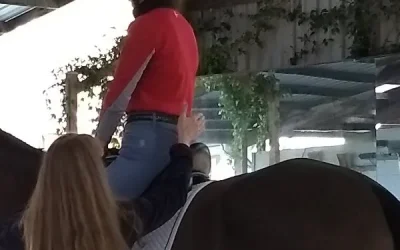 Enjoy lots of exercises for you and your horse. Ask for your urgent needs of training and problem solving. You will get direct feedback and advise from Carla for a more connected riding.
read more
Local Date:
Dec 02 2023
|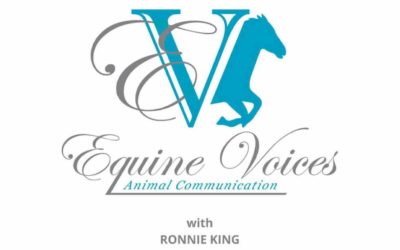 On June, 23, 2022 I had the pleasure of being the guest in Ronnie King's Video Podcast Equine Voices.
Ronnie is an intuitive equine communicator. She'll be sharing stories and personal thoughts on how her life changed for the better, by changing her limited believes one step at a time.
read more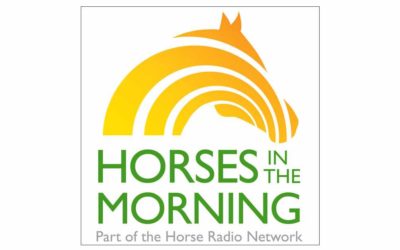 HORSES IN THE MORNING is the first live morning radio show with an equine theme.​… and I had the chance to be on it. So much fun.
read more
I am proud Warwick Schiller invited me as a guest on his The Journey On Podcast.
read more
Education
Licensed trainer level A of

German National Federation (FN)

– highest trainer level in Germany
Centered Riding instructor level 3 – certified by Sally Swift since 1994
In India professionally qualified

as a YOGA teacher

– focused on physical and mental awareness
30

years

of experience in instructing horses and riders
15 years of experience in teaching meditation and regression techniques
About Carla
Holding her Master's Degree in Economics in hand, 30 years ago, Carla decided to go back to her childhood dream of working with horses and riders.
She's had countless hours in riding horses and training students since, and thousands of hours studying firsthand in world renowned programs such as Sally Swift's Centered Riding®  and The Classical German Training System.
What deepens Carla's teachings and sets her apart is her level of expertise in meditation, personal development and mindfulness training.  She is a certified meditation and yoga practitioner, leading and facilitating worldwide.
This unique combination and expertise led her to create The Intuitive Rider.
In in-person and online programs, she helps riders from all over the world to be more balanced, safer and more connected in the saddle, and also deeply work on the emotional and mental side of being a horse person.
She lives in California, USA, with her husband.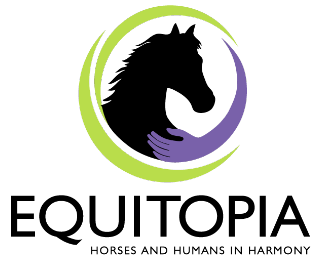 Carla is a member of the Equitopia Horse Experts team
Carla has a great abililty to observe. She carries out fast but highly qualified precision work and at the same time she holds a lot of empathy for the rider and the horse. She is patient and creative in dealing with humans and horses. She lets us feel that we found the solution ourselves. Carla pedagogical and training`s approach are – compared to other systems – incredibly effective in correcting posture and balance. Her training is very effective with lots of short cuts. And Carla´s training makes you feel light and happy.
Today I was riding a very nervous mare, she's very fast in this nervous mood, always shaking her head and it's very difficult to communicate with her, relax her and concentrate her. In this situations, I always feel like I'm trying to talk to her through very thick wall and she can't hear me! But today, I was just thinking about soft eyes, umbrella breathing and building my blocks and it was absolutely different!! After I started using soft eyes and umbrella breathing, she slowly calmed down and after a while, she was absolutely relaxed.. She even stopped shaking her head! It was really great feeling and I was so happy! Till the end of the lesson, she didn't get nervous again and she was really concentrated and satisfied, really amazing for us both.
Thank you, Carla, for the help with my riding yesterday.  I very much enjoyed learning from you and it will serve me well on the trail.  You have so much to offer.
I learned so much today! Your lesson was worth several traditional lessons. It is a good way of introducing riders to you. I've never said this to anyone, but perhaps you should increase your price. My horse thanks you, too.
After 15 years of not riding, I felt taken care of and taken seriously by Carla.
Thank you for a wonderful morning with so much good stuff to learn and remember. Tonic says thank you as well, we had a wonderful ride this afternoon.
I too have horses in my past that were victims of my ignorance. Horses who were not allowed to say "No Thank you, I'm not ready for that" Horses who understood me way more than I understood them. So grateful that people like yourself are willing to share your knowledge so I can move forward with my obsession:) I gave up riding and Horses for 15 years because I just couldn't continue with the way things were and couldn't find a better way…until now. I appreciate you sharing your journey as it fills me with the hope that change can happen and help is available.