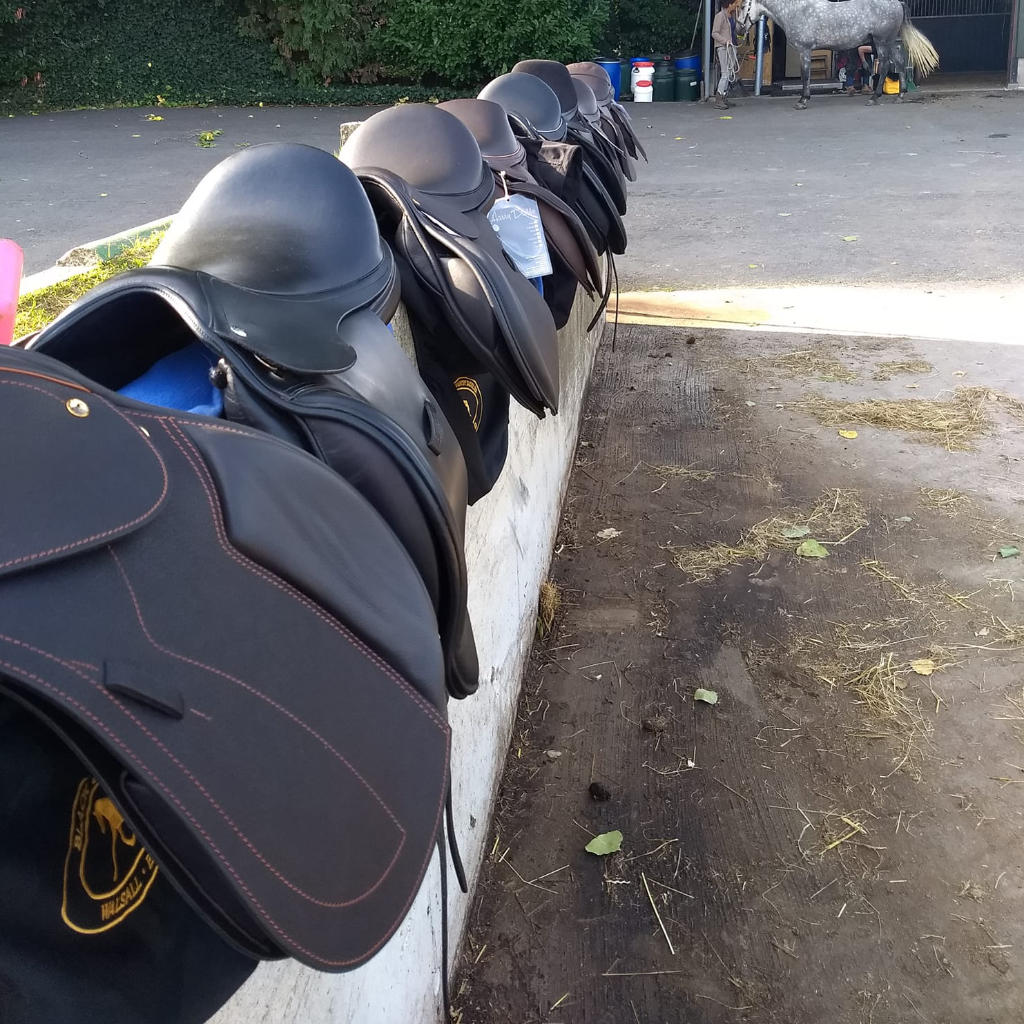 The Intuitive Rider – InPerson Clinic
... for more Fun and Confidence in Your Riding!
This Clinic will improve your balance and feel. You will be surprised how some easy exercises can change your body awareness (and therefore your riding) forever.
If you want to be more balanced and safer in the saddle and keep your horse healthy and happy, this clinic is for you!


Unmounted Body Awareness Exercises to feel and experience the concepts in your own body first before we take it into the saccle.



A Group AND a Semi-Private Mounted Riding Lesson, so that you can experience the change in your own riding.
Clinic Language:
English
Participants:
5 – 10
Clinic Duration:
1 Day
Clinic Time:

6 to 8 hours of therory and practice per Day
Clinic Day:

Sunday
Clinic Fee:
Early Bird Special:
Without a Horse:

$195 per Person/per Day
$175 per Person/per Day (until June 15)
$45 per Person/perDay
Secure your spot now by signing up through this link:
You can organize a Clinic for your Rider Community. Click here and learn more:
Your Barn - Your Clinic
Clinics are an effective and joyful way to improve your riding and learn lots of new things in a group of like-minded people.
The training can be very thorough and there is time for unmounted exercises, theory, and questions. We develop individual solutions.
Some examples for clinics:
My Clinics can have different topics, e.g.
Centered Riding

®

Dressage for leisure, competition, and art
Ground and body work (Linda Tellington Jones)
Individual lessons
Yoga and horse riding
... or create your own combination
How it works:
Every topic, like "Contact To The Horse's Mouth", "How To Ride Turns In Balance", "Riding From Your Core", etc. will be developed through unmounted exercises, mounted exercises, and half-hour private lessons in the afternoon. You get to ride twice per day
Take your riding to the next level!