How to get your Brain on Board with Horse Riding
Greetings from Germany, where I am right now for another training in the Neuro-Rider system. The charts in the image below are part of this training. You probably think: "That looks like at the optometrist, and what does that have to do with horse riding?"
This is where it becomes really interesting: exercises like e.g. specific eye movements can improve your balance and coordination significantly. Balance and coordination are exactly what you need to feel safe in the saddle, and communicate subtly with your cues.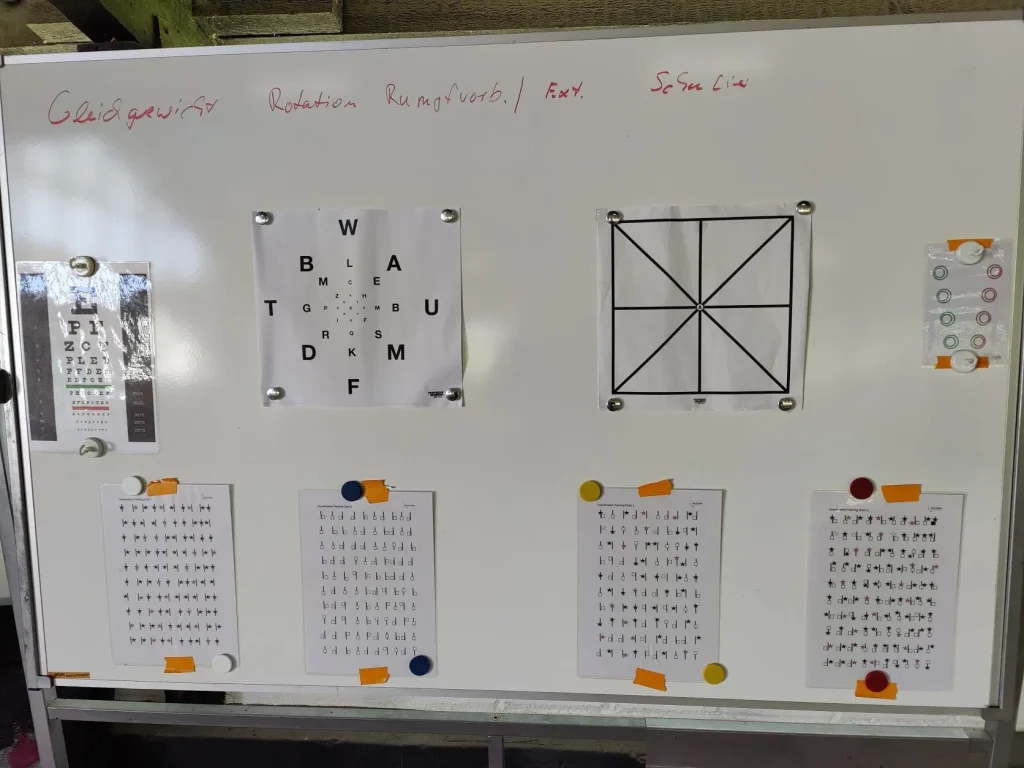 It's complex how our bodies and brains communicate, but in riding we often ignore these connections and end up repeating the same movement, hoping the outcome will improve. This way, we often end up practicing mistakes because we didn't really address the source of the problem (which can be in the brain).
When we turn this around, and address the brain first, we can have – as a participant in my Rider Balance Bootcamp called it – "mind blowing" experiences when, for example, a simple eye movement exercise improves balance instantly.
Do you want to know how you can get your brain on board with horse riding? I will run an online Rider Balance Bootcamp again this month that uses the Neuro-Rider principles. Here is the link to more info:
https://home.theintuitiverider.com/Rider-Balance-Bootcamp
Coming back from Germany next week, it's almost time for me to get ready for the in-person Journey On Podcast Summit in Texas. I am so excited to be presenting at this event. It will be all about what we are learning from horses and how they shape our lives in so many ways.
You will hear from presenters like Mark Rashid, Jim Masterson, Karen Rohlf and many other inspiring educators. The live event sold out within three days but the event will be livestreamed and recorded, so you can watch it at your own convenience.
EDIT
As you read this right now the Journey On Podcast Summit is already over. It has been a great experience for me, the entire presenter team and the many, many visitors.
But no worries: it was recorded. You can purchase the recordings of all 3 days of the Journey On Summit and enjoy lifetime access to Talks and Panel Discussions.I don't know how long these stream tickets will be available.